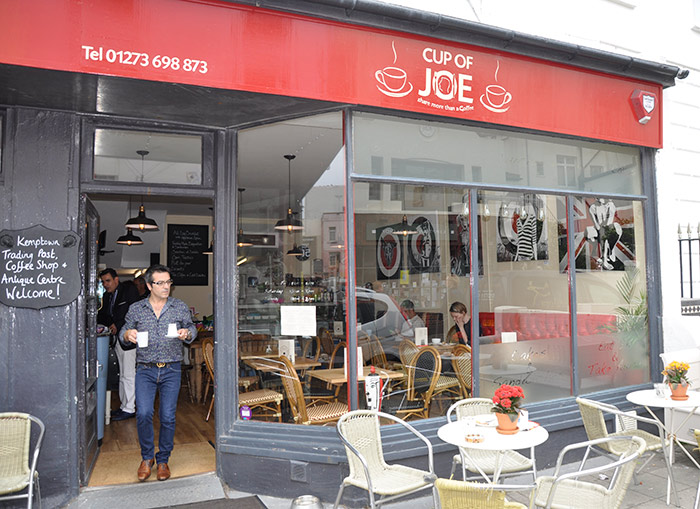 23 Jun

Cup Of Joe

Georges has worked in the food & beverage industry for the last 25 years starting in south of France before moving to London where he worked at 'Le Suquet' on Draycott Avenue to name a few. He opened his own French restaurant in Clapham called 'Brasserie Metz', which was reminiscent of his French home town.  Georges ultimately sold his restaurant to move to Brighton and help his partner Hervé Guyat open the New Steine Hotel on the New Steine.  Here he has developed his career between the Seattle hotel & Myhotel, before opening his own business once again -'Cup Of Joe'.

At Cup Of Joe, Georges has brought in his delicious salads and healthy food options, as well as the fresh and comforting classics such as eggs Benedict, Florentine and the traditional English breakfast; alongside French inspired treats such as his amazing Croque-Monsieur and Goat's Cheese toast. The coffee is a delicious

His coffee is Verona Espresso Blend and you can also enjoy a wide selection of afternoon teas, whilst tasting some classic English cakes, such as Victoria sponge, carrot, coffee and walnut cakes. Everyone is welcome, including your 4 legged friends!